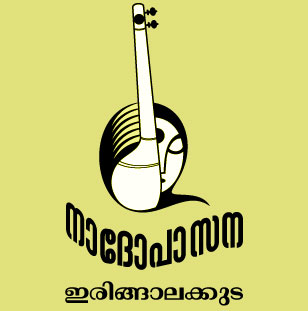 NADOPASANA IRINJALAKUDA
(Reg. No. 18/92)
S N G C TRUST, GURUVAYOOR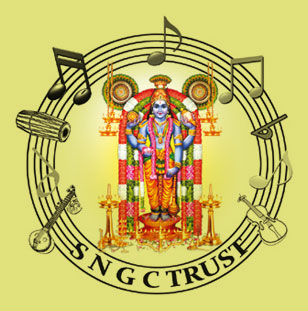 About Competition
With great pleasure we are happy to inform you that we are conducting an All India Carnatic Music Competition for young talents for the last seven years. This music competition is based on the krithis of Sundaranarayana, who hails from Irinjalakuda and who had composed more than 200 krithis on Lord Guruvayoorappan and other dietes. The winner will be awarded with Guruvayoorappan Gananjali puraskaram and cash prize.
The prize distribution will be held on 20th April 2023 on the occasion of swathithirunal music and Dance Festival.
We are thankful to all who has supported over the years for this Music Competition as well as for our monthly programmes. On behalf of Nadopasana, we invite you all to enjoy the Music Competition
on 20th (Thursday) April 2023
The programme will be conducted through ONLINE.
Expecting your continued patronage and thanking you,

The story behind
The story behind Sundara Narayana's music is a story of one of Guruvayurappan's miracles.
Sundara Narayana's entry into music was by accident. A resident of USA for the major portion of his life, Sundara Narayana began writing songs in praise of Guruvayurappan late in his life, some time after his 60th birthday when he had a dream wherein Guruvayurappan was instructing him to write such songs. Illiterate in music, such a mission was totally illogical; but being a devotee of Guruvayurappan, he decided to make an attempt anyway. Inspired by devotion toward Guruvayurappan, he sat down to write his first song starting with "Hari ohm Narayana". To his own wonderment words came to his mind as if 'a tap was open'.
He has written more than 200 songs, out of which, nearly 140 songs have been recorded in 23 CDs. In addition, "MANJULACHARITHAM", a Carnatic Classical Dance Drama, has also been choreographed.
He passed away peacefully in his sleep on 31st March 2013.